when bad things happen to good people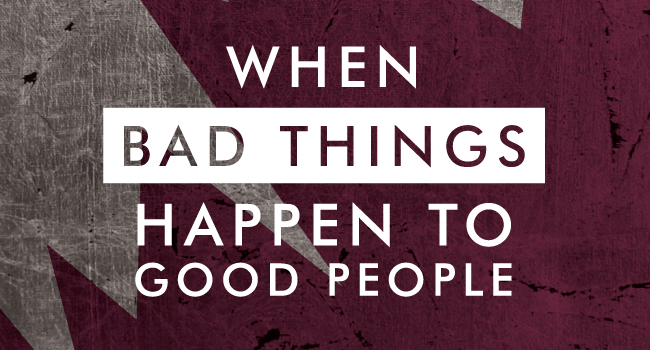 I took a little moment of silence yesterday here on the Design Life Project. I've been blogging every weekday for a month straight, and yesterday I decided to be quiet. Yesterday I spent a lot of the day thinking about how to balance life, work, and the in between, in the times of tragedy and turmoil. Honestly, I don't believe that there is a real "balance" that can be had in that moment. I think it's like getting a direct hit from a cannonball to your hull, and you just start to sink. You will take on water, no matter what you do in that moment.
Tragedies deserve tears. They deserve sadness. They deserve for us to pause everything and to think on only that. They are unfair, they are unjust. They happen to lots of people who just don't deserve it. Our hearts break, because we were made to have compassion, and to care.
The thing is with tragedy, is it doesn't happen to just one type of people – it happens to the good people, the bad people… any people. To deal with tragedy, is to be human. As long as we are alive on this Earth, we will deal with pain, and with suffering. It is the ugly side to life here on Earth.
---
So, when tragedy strikes, we are inescapably thrown off course, off balance. Now what?
---
Now we move. Now we do. Now we love. Now we live. Now we laugh. Now we play. Now we smile.
We give the tragedy its stage time, and then we move forward. We understand that sadness and pain is only temporary and we glide into our new normal. We survive. We stretch towards the sunshine and stretch out our petals. We get ready for a new dawn. We see beauty again. We begin to feel joy again. We begin to smell the roses and we begin to live again. We begin to heal.
I believe that balance starts to come back, when we start to heal. When we let ourselves let go and start again. We dust ourselves off and have hope and joy for the future.
"Weeping may last for the night, But a shout of joy comes in the morning." Psalms 30:5
Grow, flowers. Grow.

---
Only a couple days left on the early-bird discount for the Design Life Project e-course! If you want in on gaining some clarity and balance with us, make sure you grab your spot, as we are already close to selling out!