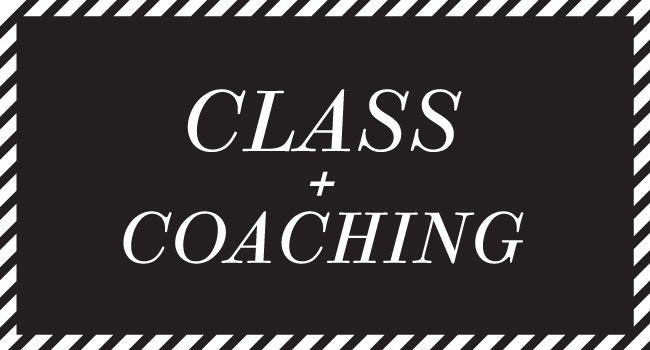 Here's a new way to take any of the Design Life Project courses – on YOUR schedule, and with ME as your personal coach!
Are you interested in a course, BUT:
The offering schedule of a particular class doesn't fit well with your schedule
You just missed the class start, and want to get started right away
You need more personalized help throughout the course
You want the experience tailored to your specific needs
You've taken the course before and additional assistance
In Class + Coaching, you'll receive:
A personalized e-course experience, delivered to you
We will schedule the start date together for when you're ready
Weekly 30 minute coaching calls with me during the course
Added accountability
Full email support for all your questions related to the course (and business in general!)
An extra bonus gift
Courses available for Class + Coaching:
---
Design Life Project E-Course
Class + Coaching cost: $397

---
Pretty Perfect Process
Class + Coaching cost: $297

---
Create Passive Profits
Class + Coaching cost: $497

---
JUST Coaching
Business coaching – (2) 30 minute calls
Coaching cost: $147

---
Interested in getting a discount on any of these courses? See the discounts page for a list of available discounts.