register now for free webinar from cathy + whitney!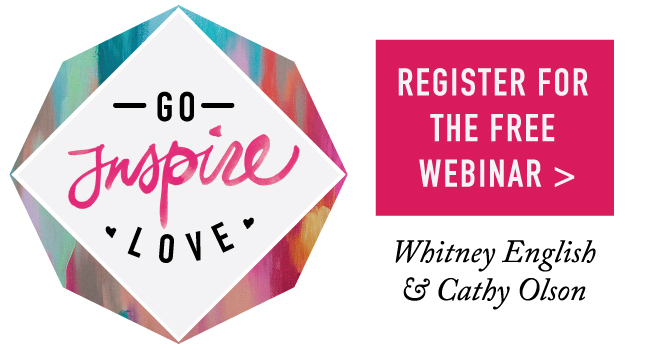 I am thrilled to announce that the lovely and super talented Whitney English and I are collaborating on a fun project together for faith & love based women entrepreneurs, called Go Inspire Love. Mark your calendars – we are hosting a FREE insider Webinar on August 21st, at 12pm PST / 3pm EST, for those who'd like to learn more. We'll be talking about the vision for Go Inspire Love and how we think this will be a game changer.
We hope you can join us!
Hop over to http://goinspirelove.com to register for the free Webinar. We'll be sending out a reminder the day before, and the details and link the morning of, via email, on where to go to participate.
Till then, Go Inspire Love!