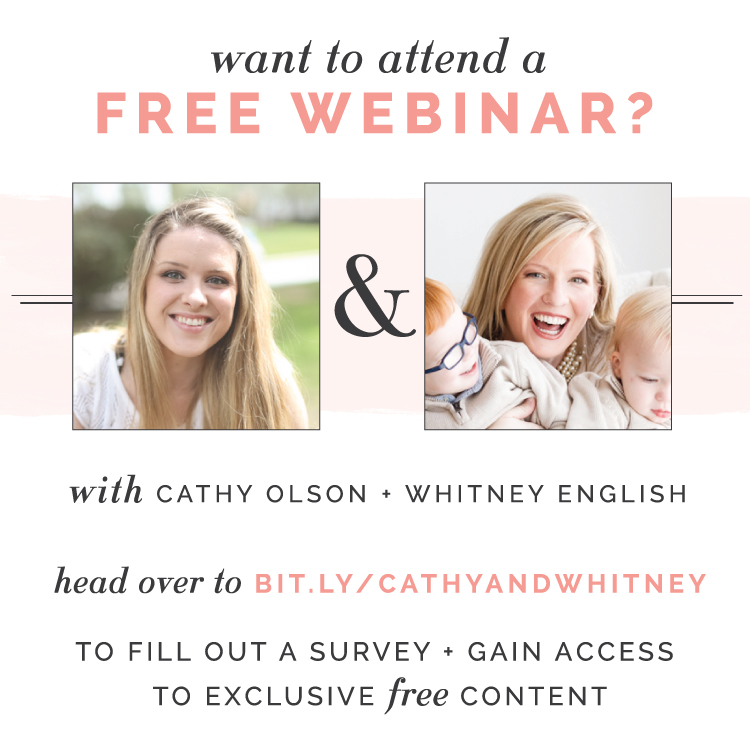 Hello hello and Happy Wednesday!
I'm so excited to share with you that the lovely Whitney English and I are developing an amazing new product together. SAY WHAT? Yep, it's true. Now we just need your opinion!
We'd be tickled hot pink if you filled out this survey, and to show our thanks, you'll gain access to an exclusive FREE webinar with us.  Yahoo!