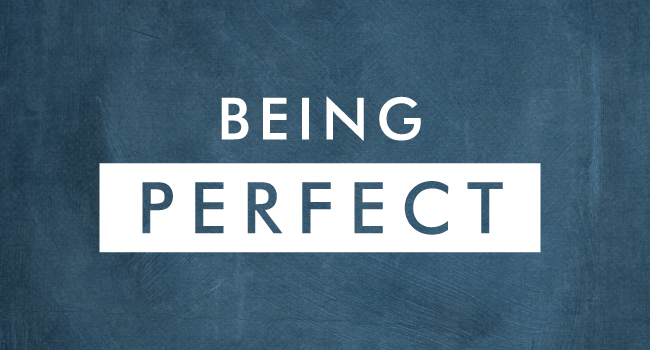 I planned on discussing a different topic today, but I decided to address something that has been on my mind instead.
I want to tell you, openly and wholeheartedly, that I am NOT perfect.
I never have been perfect, and I never will be. I do NOT have it all together. I think a lot of times when someone decides to teach a course on something, or decides to be a speaker on a topic, that there is a pressure to be perfect in that subject. But all of us fall short of perfection (Romans 3:23).
I decided to share my journey with you all – in the quest to continue my own balance. I have found such a joy in sharing with you all. However – I am not perfectly balanced, and I don't think I'll ever be – but I have LEARNED what it takes to create some balance. And that's why I share it with you. I was forced into a situation, where I had to get my butt in gear. I see now that so many people struggle with this same overwhelm, and I want to help with my past and continuing experience.
So then, it's not about being PERFECT. It's about learning and being a BETTER person because of your failures.
It's about working smarter and not harder. It's about filling your days with things you love and the people you love to work with, and letting go of those things you don't. It's not about being perfect; it's about letting go of worry, of doubt, of fear, when you aren't perfect. It's about being OKAY with the fact – even embracing – that we aren't perfect. It's about the beauty in imperfection, in vulnerability. It's about being real with each other.
Yes, I'm a busy person. But yes – I do have TIME for the Design Life Project – because it's important to me. It's my passion project. I find the time and I make it work, because it fills up my heart with joy. I stay up longer or wake up earlier and I MAKE the time. This is important to me, and more importantly, this has been put on MY HEART to do – so I will obey.
I'm on this journey too. I just wanted you all to know how grateful I am for each and every one of you. I am so thankful to have you on board with me. Thank you for your supportive emails, comments and messages. Thank you for telling me that what I'm doing here, and in my business, makes a difference to you. To the naysayers, thank you for reminding me what I'm saying NO to – so that I can truly fill up my days with more joy.
I want to close with an encouragement, as usual. I'd love to encourage you today to be at peace with your imperfection. It's okay to fail. It's okay to mess up. What's more important is that we are joyful and we DO IT ANYWAY.

---
Come one, come all. We welcome the imperfect. Registration is open for the Design Life Project e-course! We have had great feedback, and I'm so excited to start this with you all. We are keeping this class purposeful and smaller, so grab your spot before it sells out!